Loturzel wrote:
I made this Lv47 beginners quest and guess what i got...
some egyptian biginners stat reset potion *ROFL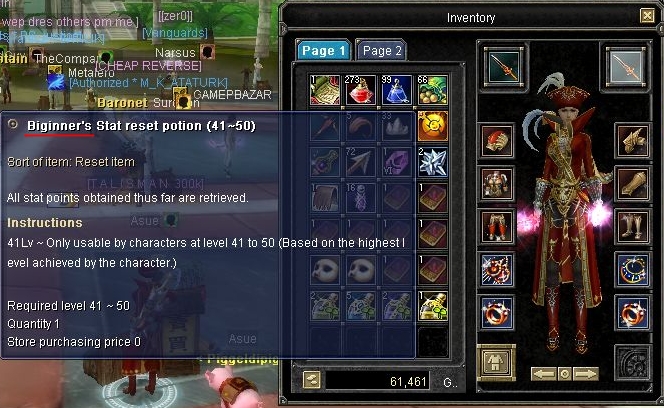 Ha, that's hilarious. Never noticed that before :p
mahumps wrote:
Are we still having the inspection or something?

I tried to login. The client did the patch then, x trap patched as well. I clicked the start button again when it came out. Then nothing. It didn't load.
Did you try just rebooting your PC?
I can start the game, but the servers are still under inspection, though. Just so you know.