If u r A BEGGER or A SPAMMER, better not read this and just leave this Topic !!!
_______________
Guild

_SpartanS_

lvl4 is Recruiting Players lvl30+ ( Active, Friendly and with good English lang. )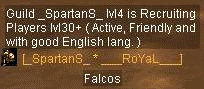 - if u r intersted, post here ur ( In Game ID & LVL & Class ) or visit our forum and post ur details there
http://www.spartans.myforum.ro
.
The guild is starting fresh cause of some problems. So, i hope i can get alot of players that suit the details above so we could have a great start.
thx, hope i c u in guild soon
Guild Master :

Falcos
_______________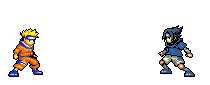 Go

_SpartanS_