|

|

Open beta:
Since April 2021
Grand opening:
1st of October 2021, 8:00 PM GMT+2


JSRO is a COMPLETELY BOT FREE server!
We will do everything to prevent bots from working here.
Even if you find a working private bot, you will be caught and banned permanently by Senox!
Don't worry if you don't have much time to grind.
We customized the EXP Ticket to give a 300% boost for 2 hours each day, instead of 100%.
This makes it easier to keep up with those who put more time into the game.
Join us for a bot-free, nostalgic adventure!
Our Team
:
Owner, Developer - InZiDeR
: my main role is fixing exploits, coding, and making the game smooth from the development side.
Community Manager - Senox.
: I am keeping the community together, checking game balance, and listening to all ideas and suggestions.


Server Info
Rates
Cap|
80
Race |
European / Chinese
Mastery |
160 / 320
Exp |
1x
Party Exp |
1.5x
Exp Ticket |
300% (3x) for 2 hours
Drop |
4x
Gold |
2x
Quest |
1x
Trade |
1.5x
Best Gear |
Seal of Sun 8th Degree
Bot |
Not allowed
Auto equipment |
Disabled
Guild limit |
20
Party monsters |
Enabled (You need at least 3 party members)
Skill required SP|
Decreased by 25%


1x 300% Exp. Helper for 2 hours
20x Beginner Return Scrolls
3 Days Monkey Summon Scroll
100 HP potions (small)
100 MP potions (small)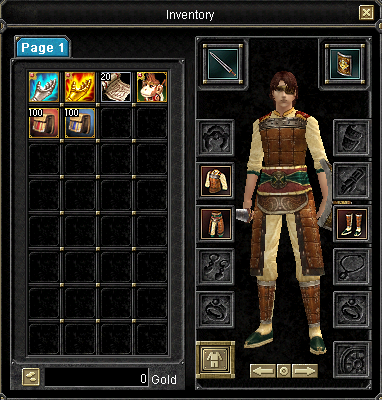 Display custom commands with

!help

:

Custom Pet Filter
:

Full commands list
Features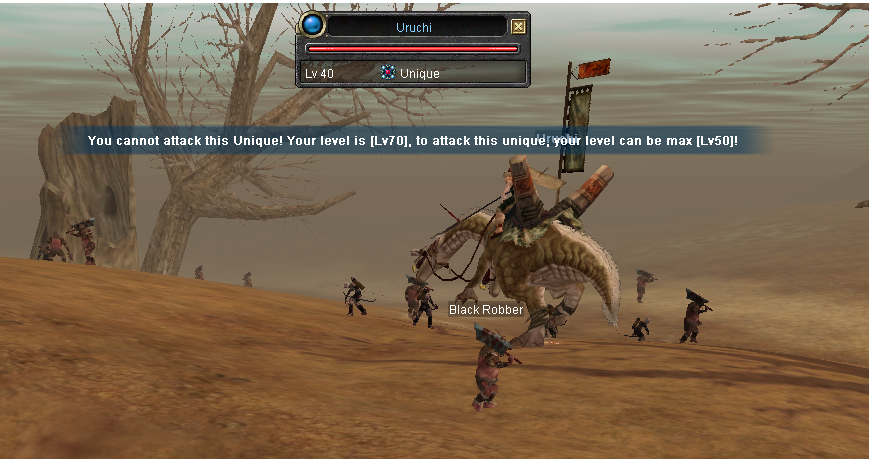 Level restriction system – You can't attack a Unique with a 10 or more level difference.

Unique's exp is nerfed and they drop Magic POPs, SP scrolls.



Boss drops Magic POP cards and SP Scrolls

Dimension Hole available in Custom NPC shop

Togui Collection – 150.000 SP, Seal of Moon 7th Degree

Flame Mountain Collection – Seal of Moon 8th Degree


Available for 750.000 Gold

Drop from Normal Uniques and FGW Boss

What can you win in Magic POP?
First, Second and Last tier +7 Items (1-7th Degree)
Str and Int Stones (1-7th Degree)
Gold Dragon Flag


From donations you can only get cosmetic things like Avatars without Blues.

You can buy silk at the Special NPC shop (Hotan) – 100 silk is 3,000,000 golds.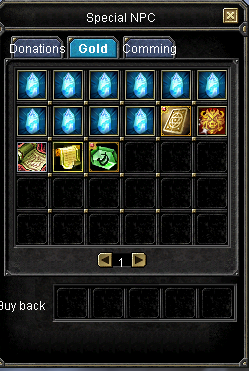 For every quest you get 15 Silks (Repeatable quests count only once!)



You can obtain SoX from monsters
Lv. 64-69 – SoS 8th degree / SoX 7th degree
Lv. 70-74 – Seal of Moon 8th degree
Lv. 75-80 – Seal of Sun 8th degree
Flame Mountain Dungeon – Seal of Moon Weapon


Added new quests for SP/Silk Items

Changed some normal quests

Quest shares in party (expect new and some normal ones)


For each job level you gain rewards

Job level will reset every few weeks

The current rewards are:
- Gold
- Potions
- HP increase potions
- Silks, SP, Exp & SP Scrolls
- Reverses, Ress, Deff Scrolls
- Astrals, Immortals (The only way where you can get them)





Restricted skills on Fortress War / Job / Battle Arena
Guard Tambour, Mana Tambour
Every Bard's dance
Physical Fence, Magical Fence
Bless Spell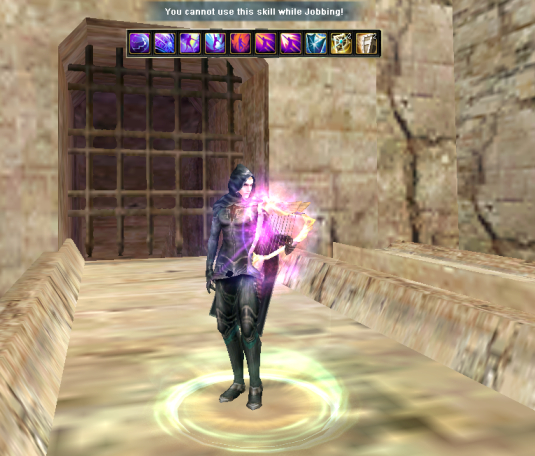 You can buy it here:
[GALLERY][*]image:
http://i.epvpimg.com/6QjYaab.png
[*]image:
http://i.epvpimg.com/nOthbab.png
[*]image:
http://i.epvpimg.com/Ky8lgab.png
[*]image:
http://i.epvpimg.com/TdeQeab.png
[/GALLERY]
Donation Tab – Everything you can buy for donating
Gold Tab – Everything you can buy for Gold
Comming Tab – Items which will be available to buy in future.


There will be events from time to time made by GMs such as Trivia, etc.
We activated

Jewel Boxes

with the following rewards:



Signature Event
- Comment the thread with your
ID
and post a screenshot with it on Discord to claim 1.000 SP.
Signature code:
[url="https://discord.gg/FDvy8NH"]Join[/url] our discord and win SP / Silk and other items!