Hello guys
, you might remember me from my last projects. And here we go for another one I'am doing for fun.
It began with an idea and ended with this --->
In the past I was playing with the Silkroad Client from 2006 (1.059) and started making it "workable" with the help of Essence, Thank you mate <3. From around 2017 to now I was messing with alot of Opcodes and Packets to create this "old" baby. Now I want to share my work and welcome you to try out the old nostalgia experience from 2006! Don't forget, this is a
free, fun project
. Of course we try to bring the most stable and best experience, but as in the past projects I warn you before trying out and "wasting" your time:



I will not guarantee a bug/exploitfree gameplay

I can not guarantee a 24/7 uptime of this server

I will not sell you ingame stuff, gold, silk in ANY WAY so don't pm me with that

I'am limited in my coding/web skills, so I cannot guarantee features you may wish!

I will definitly NOT jump while the server needs my help. I just can't be 24/7 on pc. I've got a job, a gf and a RL.

Open beta:
Since 18.09.2020
Grand opening:
09.10.2020, 8:00 PM GMT+2
Website
|
Discord
|
Download

About JSRO.
Project is COMPLETLY FREE. The server includes old 3 job system with all old quests and windows.
On this server you won't find any kind of pay2win. You can only get silks from ingame activity.
The server is BOT FREE, we will do everything to prevent bots from working here. Don't worry if you haven't much time to grinding. Our exp helper gives 300% boost instead of 100. With this way you won't be behind that much from people who put more time into the game.
Even if you get any private bot, you probably gonna be catched and banned pernamently by Senox.
The team.
Owner, Developer - InZiDeR
and
Community Manager - Senox.
My main role is fixing exploits, coding and make game smooth from development side.
Senox is for the keep community together, checking balance in the game and listening for the ideas/suggestions.
Server Rates
:
Rates|
Value
Cap|
70
Race |
Chinese Only
Exp |
1x
Party Exp |
1x
Exp Ticket |
300% (3x) for 2 hours
Drop |
1,35x
Gold |
1x
Quest |
1x
Trade |
1,5x
Regions |
Jangan, Donwhang, Hotan, Donwhang Cave
Gear |
1st tier 8D, SoS 8D
Bot |
Not allowed
Auto equiqment |
Disabled
Guild limit |
25
Party monsters |
Disabled
Skill required SP|
Decreased by 25%
Starter items:
*2x 20% Movment Speed Scroll for 1hour
*50 HP potions (small)
*50 MP potions (small)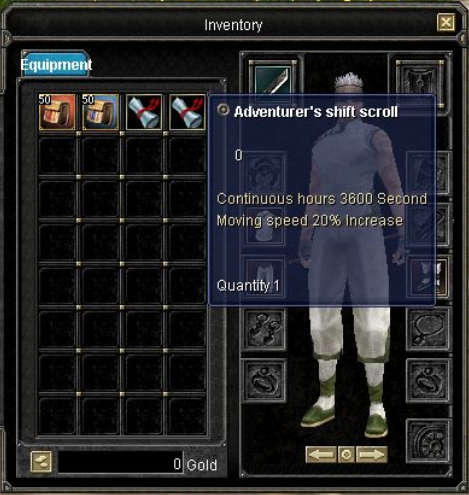 Server stacks:

How to get silks?
On our server you have only two ways to get silks - and it is not via donations.
You can buy them in Grocery's Shop - 10silks is 1.000.000 gold.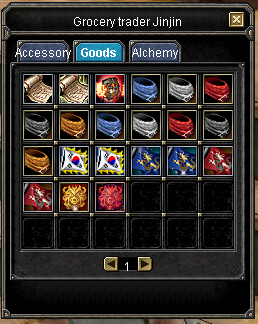 You can get silks from Quests. For every** quest you gonna recive 15 Silks.

We also have custom command (!quest) which help you with counting them.

**If you do Repeatable quests few times it just count once!
How to get SoX?
The system is the oldest and simple. All SoX items are able to get from the Drop. Server haven't bots, so you just have to play if you want it.
Server features
We have enabled custom commands which gives information about server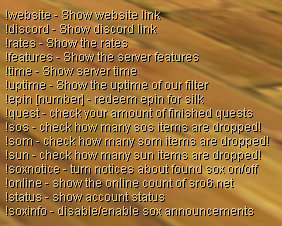 We have enabled pet filter which can be activated via commands: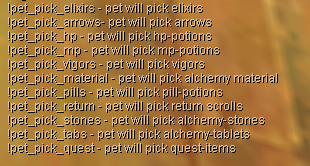 We have enabled autopotion for attack pet and auto party matching with following commands:
!pet_heal_attack 50 - Your attack pet will heal at 50% hp
!pet_cure_attack - Cure (pill) to your attack pet
!party_auto_accept (auto accept incomming members)
!party_auto_form (auto reform your party if it's closed or full)
Job level rewards
For every reached job level you gonna recive diffrent and better reward depend on your progress. Current rewards are:
- Additional gold
- Potions
- HP increase potions
- Silks, silk items
- Astrals (The only way where you can get them)
- Elements

Main currency
Gold gonna be our main currency on the server. You will be able to get for it immortal stones 8dg and Rare Dragon Flags.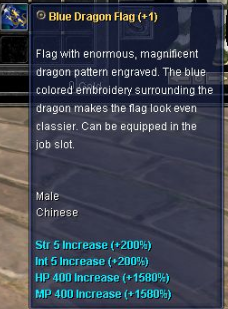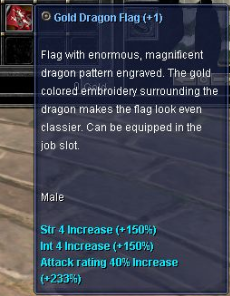 Ingame Events:
We are not aiming for doing daily events.
There will be some events like Trivia/H&S/Unique. All of them will be
done manually by one of GMs. In future we planning to do more of them.
Unique Event.
H&S Event.
Summon Monster Scroll Event
PvP Event.
Guild War Event.
Offline Events.
Discord Events.
Join
our discord where we are planning to do some silk giveaways.
Server Rules, Ban reasons:
1.Using bot or any kind of 3rd program which exp for you. (We don't mind keypresser unless you use it with AutoSelect or thing like that)
2.Racism towards other players or team members.
3.Insulting team members.Text
4.Disrespect of any religion.
5.Provoking or creating any in-game drama.
6.Spreading rumors or flaming the server.
7.Trading / Sell Accounts (Characters)
8.Abusing any kind of bug without reporting it.
9.Hacking/Scamming other players.
10.Hosting any kind of events (item giveaways etc) without GM approval.
Questions & Answers