Hello! Here is Twysta & Kratos' Hunter Guide. This guide is made to help especially the newbies, because most of high lvl players know how to job and have their own strategies.
1) How do I become hunter?!!
What Do I Need?
Where Do I Buy My ID?
2) How Should I hunt?
How Do I Kill A Thief?
What Should I Avoid?
3) Dictionnary (What are all those weird words!!)
~~ ~~ ~~ ~~ ~~ ~~ ~~ ~~ ~~ ~~ ~~ ~~ ~~ ~~ ~~ ~~ ~~ ~~
1) How do I become hunter?!!
What do I need?
To become an hunter you need to be atleast lvl 20. On Old servers, (lets say servers that opened more than a month ago) it is not recommended to hunt at lvl 20, because lot of high lvl thieves are going to kill you, and it wouldnt be fun. So if you want to hunt on old servers, you should get a good lvl, like 52+, or your guild, your union or your high lvl friends to protect you
A bit like this :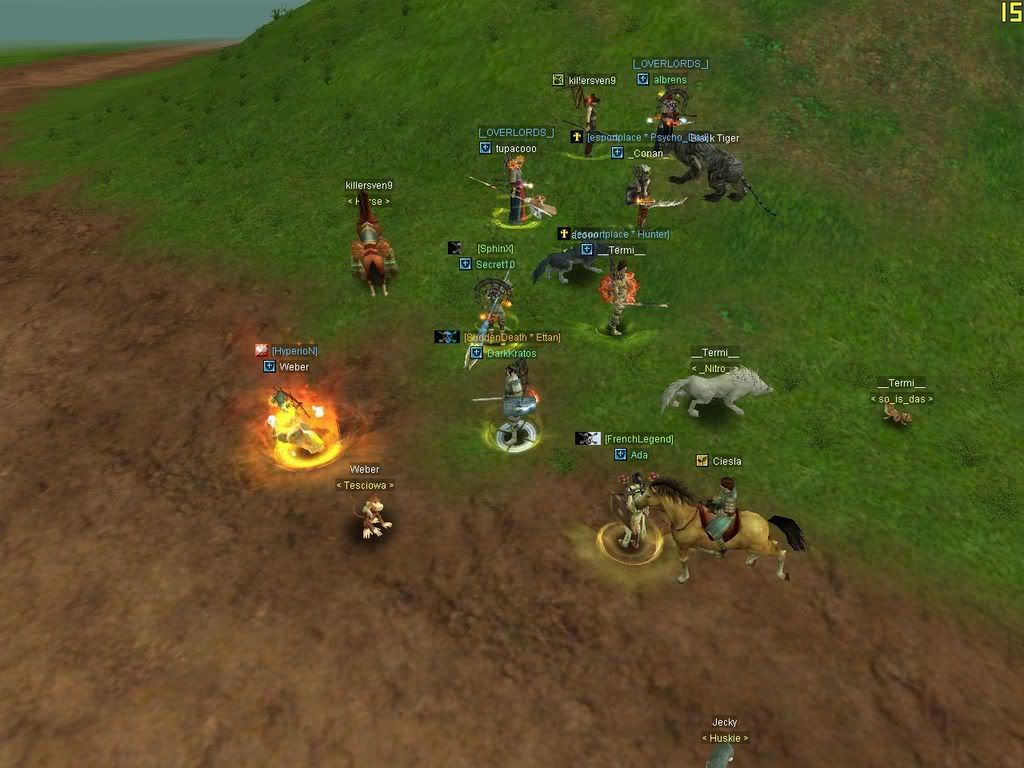 Once you have this, you have to buy an hunter ID! That's our second point, below.
Places of hunter NPC(*) in town
Jangan

:





Downhang

:





Hotan

:



How to buy your Hunter ID
Simply click on the hunter NPC (works for each town), and click on "Purchase/sell job items", then this screen should appear :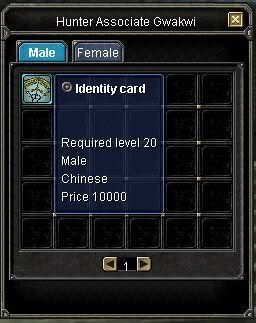 Buy one ID, female if you are female character, male if you are male. Then put it in your inventory (you cant wear it at same time as other job items, pvp cape or gold dragon flag)
2) How Should I hunt?
How Do I Kill A Thief?
Player Thief
First, be sure that thief is not high lvl. You should see it by his weapon but some of them are "noobing"(*), so if you recognize a famous high lvl name, it's better to hide. To kill a thief just click on him and start using your skills like against monsters. Ofcourse he will hit you back so be sure to be buffed(*), and that your autopot is on, at atleast 85%
NPC Thief
To recognize them, they don't have a name, they appear randomly near the traders. If their names are written in blue or white, they are under or same lvl as you. If their name is red, be careful!!They are higher lvl than you
What Should I Avoid?
Avoid everything that looks like this :
Zerked(*) (or not) Thief with higher lvl than you
: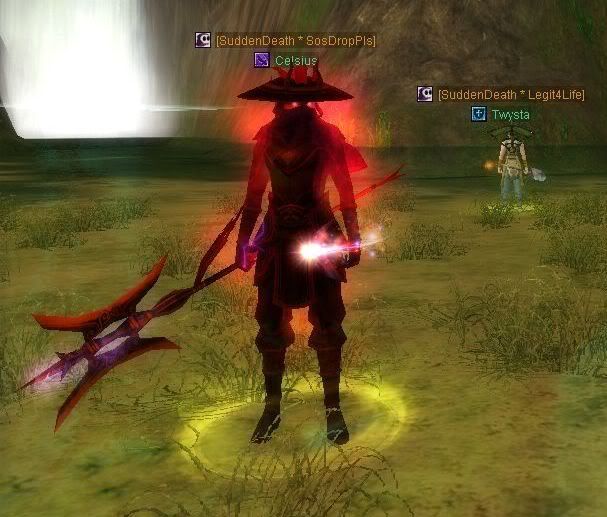 Or this will happen (Poor Twysta
)
: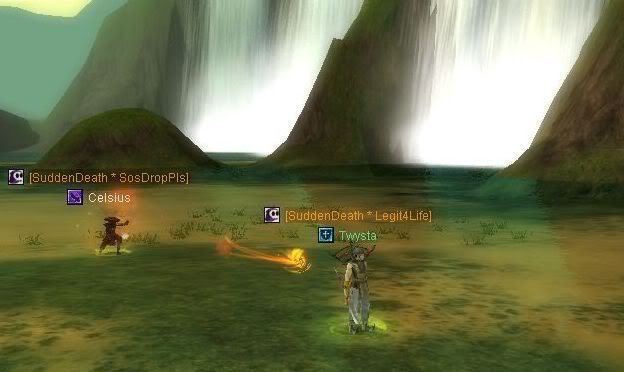 NPC Thieves with red names
: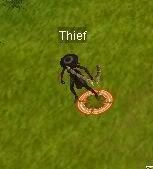 Big Multistars trade with higher lvls trader than you! Just hide.
:
3) Dictionnary (What are all those weird words!!)
Noobing
: When a high lvl is thiefing with low lvl weapon. His strategy is that you will attack him because you think he is lvl 2x but actually he is capped and own j00!! So be careful.
Buff
: Your skills like Ice Guard, Concentration, etc. "Defensive skills".
Zerk
: Hit Tab
NPC
: Non Player Character.
Credits go to Twysta and Kratos
[size=24]
NOTE
: This guide isn't completely finished yet, will be updated and completed within the next week